Raw Life Festival, July 20-22 & Raw Life Retreat July 23-24, 2018
Chris Kendall, Erica Palmcrantz, Kristfrid Warner, Peter Elmberg & more

More information will be available soon. Below you will find the program for 2017
to give you a feeling for the vibe of the Festival. Welcome!


Welcome to an inspiring Raw Food Festival with international and Swedish guest teachers. A meeting place for a healthy lifestyle, ecology and raw food!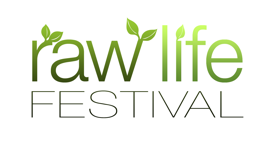 Welcome to an Inspiring festival!
The Raw Life Festival will offer an extraordinary experience of creativity, delicious raw food menues, workshops, music, concerts, Mundekulla Peace Dance (circle dance), wonderful nature, international guest speakers, living food pioneers and exciting networking opportunities. At a time when nature is in full bloom, with lots of edible greens to harvest, we will offer creative raw food dishes filled with fruits and wild herbs.

A Fantastic Opportunity
This is a fantastic opportunity to let yourself be inspired by true raw food creativity and exciting teachers and speakers! Come and meet participants from all over Scandinavia, Europe and the US, no matter if you have never tried raw food before or if you are already familiar with this healthy lifestyle.

Teachers & Workshop Leaders 2017
(Subject to change)
Chris Kendall (Canada) – Yoga, Lecture & Cooking Workshop
Chris, also known as the 'Banana Commander', is a registered Holistic Nutritionist (RHN), raw food lifestyle coach, author, raw food chef, lifelong athlete and yoga teacher. He has previously been the head chef of many raw food events, including the Woodstock Fruit Festival in USA. We are proud to welcome Chris to our festival, where he will inspire through workshops, lectures and yoga, and share his thoughts on the advantages and challenges of keeping a fruit-based diet (80/10/10).

– Watch Chris' film from last year's raw food festival or read more on his website.
Erica Palmcrantz - lecture, workshop and inspiration
We are happy yo invite one of Swedens most known Raw Food teachers. Thus is how she explains her own journey with raw food "Raw food for me has become more a way of life than just a way of eating. While I make the best choices for myself, it will also be the best I can do to preserve our world as a magical place. Food is meant to strengthen us and sometimes it can be for me to choose a warm and cooked meals. I feel that instead of panicky stick with a 100 percent raw image of myself, I want the food to be a tool in my life that gives me strength, courage and ability to be more empathetic.
Raw food has helped me to balance my blood sugar, soothe my faulty and bloated stomach, get more energy, greater flexibility in the body, obtain and maintain my natural weight, get a smoother skin, the taste experiences, be happier and get more in touch with my heart. Like dpoing yoga -your practice is individual Read more
Kristfrid Warner – Lecture & Concert
Kristfrid is an educated raw food chef with a passion for food, health and quality of life. Since 2012, Kristfrid has been training certified Raw Life Educators with Erica Palmcrantz, as well as organized her own courses and events. Her interest in raw food was sparked eight years ago and it has become one of her greatest passions. Kristfrid is also a talented singer, who studied at the Nordic school for folk music and arts. She has always enjoyed sharing inspiring stories and insights through her music. During her concert, Kristfrid will share her journey of being a woman, a mother and a creative person and how to make it all work. She shares her longing to be creative and the importance of always allowing creativity to be a part of your life.
Elin Teilus - Concert + Yoik workshop
Elin Teilus has her roots in the nordic samivillage of Udtja, Jokkmokk. The sami people are the indigenous native people of the nordic countries and they have a special singing stye called yoik that Elin has learned through her relatives.
With heartfelt and powerful voice Elin offer yoiks, songs, stories and magical improvisations inspired by nature, people, animals. You get to meet and sense the water from the well and feel the sound of the wind and the reindeer convener through the yoik and its way to remember the living here and now. Elin has many years of experience working with music, theatre and dance both as an artist as well as with children and adults in various creative projects. At the concert in Mundekulla she shares her own songs with everything from pop to world music and yoik. Elin also performs (Maria) in Mundekullas musical named "Hemstannarna" (Home of the brave) about the Swedish emigration. Listen
Peter Elmberg
After studying Native American history in the United States in 1996, Peter spent a year in solitude in a tiny ten-square-meter cabin in Mundekulla. Since then, Mundekulla has gradually grown into the retreat centre it is today. Peter has written more than 700 songs and recorded over 20 albums. In 2007, his song 'Now is the time' was described as 'the best song ever' in one the Sweden's biggest magazines. In the spring of 2008, he recorded the album Songs for Tibet with some of Sweden's most prominent musicians to promote the peaceful way of the Tibetans, and he performed 'A Song for Tibet' when Dalai Lama visited Stockholm in 2011. During the festival, he will play a concert with the theme 'African Vibration", lead dances and share his mindfulness songs, inspired by Thich Nhat Hanh (at Plum Village mindfulness centre).
– Read more
Ann Sjöling – 5 rythms Dance
Ann studied with Anne Grundel (at the 5 rythms Dance Academy) and will lead a free dancing session during the weekend. Ann took a big step in her life by moving from her old life in Stockholm to the small village Bredalycke close to Mundekulla. Today, she is one of our dear co-workers, and she will welcome you in the reception and make sure you feel at home during the festival.
Klara Kazmi - Artist och Självkärleks förespråkare
Vi är tacksamma över att att härliga Klara Kazmi medverkar på årets festival med sin sprudlande energi och musik .
Klara spelar en blandning mellan soul, funk, jazz och reagge som inte lämnar någon oberörd
Låtarna har vackra melodier och originella texter och levereras av en trollbindande röst som går rakt in i hjärtat och sprider värme, kärlek och mycket goa vibbar.
Medverkar på scen gör även Marco Deb på gitarr
Läs mer på www.klarakazmi.se
se video

Thursday 6 pm–Sun 4 pm
Opening
The reception opens at 4 pm and dinner will be served at 18:00.

Ending
The festival ends on sunday at 4 pm
Camping + meals included
for 2017
Early Bird until July 4:
​Adult: 2900 SEK
Young adult,15-25 yrs:
2200 SEK
Youth (7-14yrs ): 995 SEK
Child (4-6 yrs): 795 SEK
New born (0-3 yrs): For free
Prices below includes accommodation for the whole festival
for 2017
Free Camping (in your own tent)
+ 350 SEK Caravan or car place incl. electricity
+ 500 SEK Mattress in a dormitory (incl. pillow and blanket)
+ 650 SEK Space in a 4-bed room with private shower and toilet
+750 SEK Space in double room with shared shower and toilet
+ 1200 SEK Space in double room with private shower and toilet
+1800 SEK Enkelrum med delad dusch och toa
+ 1800 SEK Single room with private shower and toilet