Mundekulla Festival, Aug 9-12 2018, 20th year
"20 years of sustainability"

Next Year's Music Festival will take place on Aug 9-12, 2018.
More information will be available soon. Below you will find the
program for 2017 to get a feeling for this wonderful Festival. Welcome!


Welcome to the Mundekulla Festival
Every year, around 300 people gather at beautiful Mundekulla ECO Retreat Centre in the south of Sweden for the annual Mundekulla Festival, an exciting event filled with over 30 splendid musicians and workshop leaders. In August 2016, the festival will be held for the 18th year in a row, celebrating the development of this place and life itself with a focus on sustainable living and the connection with other people.
As a participant in the Mundekulla Festival, you will automatically become an active co-creator rather than a passive spectator. During the days, you can take part in our workshops and in the evenings, you can enjoy concerts with amazing bands and musicians from far and near, which will be alternated with an open stage.
Join the festival's Facebook group to keep up with our latest updates.

Background
Over the years, many wonderful musicians, workshop leaders and visitors have contributed to the warm atmosphere that characterizes every music festival at Mundekulla. It has been an exciting journey, from the run-down, abandoned house that we bought in 1998, to the retreat centre that we have developed gradually over the years, by combining genuine building tradition with sustainable innovation. Our organic food has become an important ingredient and our latest project was to cover the roof of our barn with solar panels. The festival is seasoned with meetings between different generations and nationalities as well as between the city and the countryside. The festival is completely drug- and alcohol-free and invites people of all ages. It has even been awarded as Sweden's most sustainable festival.

-Listen to rock legend Dan Reed's tribute to Mundekulla

Daily Program
During the festival, you will encounter heartdance, singing, dancing, music, an open stage, creativity, ceremonies, yoga, meditation, stillness, sharing, chanting, djembe and didgeridoo. All activities take place indoors in our beautiful barns and meeting halls, built with sustainable building techniques. Many of our participants have expressed their appreciation for Mundekulla's beautiful surroundings, with its natural swimming ponds and cultural landscape.
This festival is one of its kind and invites people from different cultures, ages and backgrounds. Even if you come here alone, you can be sure to leave Mundekulla with many new friends.
All concerts, workshops and a camping space are included in the festival ticket.
Peter Elmberg – Concert and Workshops
Peter Elmberg founded Mundekulla Music Festival together with Anne Solveig (see below) in 1999. After studying Native American history in the United States in 1996, Peter spent a year in solitude in a tiny ten-square-meter cabin in Mundekulla. Since then, Mundekulla has gradually grown into the retreat centre it is today. Peter has written more than 700 songs and recorded over 20 albums. In 2007, his song 'Now is the time' was described as 'the best song ever' in one the Sweden's biggest magazines. In the spring of 2008, he recorded the album Songs for Tibet with some of Sweden's most prominent musicians to promote the peaceful way of the Tibetans, and he performed 'A Song for Tibet' when Dalai Lama visited Stockholm in 2011. At the festival, Peter will, among other things, play a concert, share his Mindfulness songs inspired by Thich Nhat Hahn, organize morning meetings and lead men's circles on the theme "Man in mission". – Read more
Sacred Earth – Mantra Concert and Workshop
Sacred Earth is a musical success story from down under. Having sold more than a quarter of a million albums, the duo is at the top of Australia's ambient music genre, and the second you hear their sound, you will see why. Sacred Earth's music is nothing short of spellbinding. Prem's captivating vocals have an otherworldly quality, encapsulating the depths of human emotion with striking clarity as she sings sacred mantras and heartfelt lyrics that resonate with people of all ages and from all walks of life. While Prem plays her keyboard with a gentle touch, Jethro adds vocal harmonies and soothing instrumental melodies, playing shakuhachi (Japanese flute), Indian bansuri, Irish tin and acoustic guitar.
– Read more
Sousou & Maher Cissoko (Sve/Senegal) - Konsert
Sousou and Maher are both singers and kora players and their music is in constant motion and derives from several continents. Maher was born in Senegal. He grew up in a Jalifamily tradition where he learned to sing and play the kora (African harp) which has been handed down from father to son, from generation to generation for over 700 years.
Sousou grew up in southern Sweden in a house full of different instruments and she was attracted by the Kora when she heard it being played by a friend of her father. The instrument was completely new and incomprehensible to her which made her travel to West Africa to learn more. Today Sousou is one of the few female kora players in the world. The Kora brought Sousou & Maher together and it has played a major role in their lives. We welcome Sousous Maher and their beautiful music to Mundekulla with great joy Se videoklipp
Shervin Boloorian (Iran/Usa)- Concert/Soundhealing
Shervin is the founder of Sound Healing Bali and Founder/Director of the Bali Sound Healers Collective. An Iranian-born vocalist who presents sacred songs in multiple languages, he is a senior certified practitioner of Fabien Maman's Tama-Do "Way of the Soul" Academy. Shervin's multi-instrumental talents have taken his signature style of "Sound Medicine" to festivals and holistic venues worldwide. Per his specialized energy training with Tama-Do, and shamanic counseling skills from an apprenticeship with urban shaman, Robin Rice, Shervin applies vibrational therapy to unwind minds, soften hearts, and nourish, energize and aid the body in self-recovery. Half indigenous, Shervin is a passionate singer- songwriter and lover of devotional songs and chants from different world traditions, especially Sufism. Shervin strongly believes in using the voice, sound and music as forces of empowerment and personal transformation, and deep meditation. Read more
Elin Teilus - Concert + Yoik workshop
Elin Teilus has her roots in the nordic samivillage of Udtja, Jokkmokk. The sami people are the indigenous native people of the nordic countries and they have a special singing stye called yoik that Elin has learned through her relatives.
With heartfelt and powerful voice Elin offer yoiks, songs, stories and magical improvisations inspired by nature, people, animals. You get to meet and sense the water from the well and feel the sound of the wind and the reindeer convener through the yoik and its way to remember the living here and now. Elin has many years of experience working with music, theatre and dance both as an artist as well as with children and adults in various creative projects. At the concert in Mundekulla she shares her own songs with everything from pop to world music and yoik. Elin also performs (Maria) in Mundekullas musical named "Hemstannarna" (Home of the brave) about the Swedish emigration. Listen
Dan Reed (Usa) - Concert
Dan Reed is known as the front man of Dan Reed Network touring with Rolling Stones, Bon Jovi etc in the nineties. Dan has now released his third solo album entitled 'Transmission'. This collection of songs was composed and recorded in Prague, where Dan currently resides, and takes on a more live feel and energy than his previous two studio releases 'Signal Fire' and 'Coming Up for Air'. Reed has always had a passion for groups like 'Bad Company', 'Pink Floyd', and 'Fleetwood Mac' and 'Transmission' takes its aim at realising this type of in your face, honest rock production. Besides tackling all the vocals, Dan performed all the guitar and keyboard work, performing live in the studio beside famed drummer Robert Ikiz from Istanbul, Turkey and bassist Bengan Jonasson from Stockholm, Sweden.This collection of songs primarily takes a look at the dark side of the human condition and tries to make sense of trying to find light in the midst of the chaos. This will be Dan's second album financed through Pledge Music through those who support his music and reached 100 percent of its goal in less than 2 weeks from launching the campaign. www.danreed.com
Bob Hansson - Workshop and poetry
Bob Hansson is the author of nine books and debuted in 1998. In the Swedish poetry world it has been talked about "before and after Bob Hansson," as he is the first poet of his generation who reached a wider audience, not the least through his stage performances. Probably no other Swedish poet has collaborated with so many musicians and he has also offered the monologue "About Happiness" on the Royal Dramatic Theatre in Stockholm and not the least he has participated at Mundekulla Music Festival numerous times !! Bob has created "Kundalini Writing" in which writing exercises mixes with meditation and personal development, in order to trick the intellect, and body to be met in a process which is otherwise only intellectual.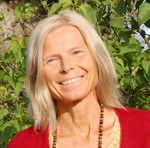 Anne Solveig – Concert and Workshops
Anne Solveig built Mundekulla Retreat Centre together with Peter and wrote one of the most popular Mundekulla songs, 'A Feeling of Joy', which has spread far beyond the borders of Sweden. It is also the title of the album she has recorded together with Peter. Anne will be performing songs from her new album Shine, a collection of some of her best songs.
She will also exhibit some of her beautiful paintings in the Mundekulla Gallery and her art products will be available for purchase in the shop. Anne regularly organizes retreats for women in Mundekulla and during the festival, she will lead a Shine Sister workshop and a Shine Sister singing workshop together with Eva Cederblad. A few days before the festival, Anne and Eva will also hold a Shine Sister celebration course with singing and circle dancing.
– Read more
Deva Talasi (Dk) – Heartdance & Ceremonies
Deva Talasi from Denmark is known for her ability to touch people and give them courage to step out of the safety of their comfort zones. Over the years, Deva has gained training and inspiration from spiritual traditions and teachers all over the world. At the music festival in Mundekulla, she will lead Heartdances and ceremonies that are sure to touch the heart of every participant. She has nemed her Heart Dance session "I bow to the Miracle of who you are, from the Miracle of who I am". Heart-dance with Deva Talasi is a beautiful and deep celebration of Love, were we share our voices, our souls, our joy, and our love with each other, in a frame of music, singing, dancing, and silence.We build bridges between our hearts, and welcome everybody to see, and be seen in the truest light of who we are. Talasi will "A Ceremonial Heart workshop" called A Miracle of Love I am - A ceremonial Wedding workshop into the "Miracle of Selflove". – Read more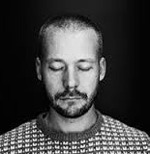 Sebastian Mullaert (from Minilogue) – Electronic Dance Music
We are happy to announce that Sebastian Mullaert will make a unique appearance at this year's festival after touring all over the world, both as a live musician and as a DJ, with a focus on dancing and what it can remind us of. On Saturday night he will play underneath the stars at the amphitheatre, sharing his own dance music around the campfire.
Sebastian has been playing music in different forms since he was seven years old. For the past eighteen years, he has been focusing on electronic dance music, in the legendary duos Son Kite and Minilogue. For the last couple of years, he has mostly performed as a solo musician under his own name. Sebastian is also an active meditator, inspiring people to use music as a way to reach higher levels of consciousness.
– Listen to Sebastian's music on Soundcloud or watch a live concert from Berlin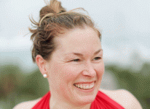 Jenny Wessel – Yin yoga, Nia Dance and singing
Jenny Weessel will share Yib yoga during the festival. Yoga as well as dancing has also been an important part of Mundekulla Music Festival. Jenny loves dancing and is the owner of the popular Nia Movement Center in Gothenburg, Sweden, which celebrates its 10-year anniversary this year. Nia initially stood for Non-Impact Aerobics, a health and fitness initiative that emerged in the 80's and evolved to include neurological integrative practices and teachings. Drawing inspiration from dancing, martial arts and relaxation exercises, Nia is a fun way to exercise and stay healthy. Jenny also has a great singing voice, which we hope to hear more of at the Open Stage during the festival.
– Watch a video of a Nia workout
Kristina Paltén – Lecture (in Swedish): 'Alone through Iran - 1840 km och trust
Kristina chose to travel through Iran by foot as a way to confront her own (and others') fear. Listen to a unique and breathtaking storyof the challenging journey of a courageous and headstrong woman. Once, she ran 3,262 kilometres from Istanbul in Turkey to Tenala in Finland and paddled 493 kilometers from Tenala to Stockholm. She has also sailed from Fiji to New Zealand and climbed Aconcagua, which is the highest mountain outside of the Himalayas with its 6,962 metres. Despite the current self-improvement trend, many people are still terrified of failure – especially in their workplace. Kristina thinks the capacity of human beings is unlimited. You can reach as far as you want to – and much further! It is all about finding determination, cultivating self-belief and enjoying yourself!
– Watch a short video clip
Berndt Elmberg - Historical walk
Berndt grew up in the village next to Mundekulla 1938 and moved to the city of Malmö in his early years. When his son Peter moved back to his origins in 1996 they Peter showed interest for his fathers background and original place of birth. Berndt bought the old farm in Mundekulla which is now Mundekulla Retreatcenter in 1998 and since then there has been an on going evolution of the place. Join Berndt on a culturalwalk where Bernt shows the ecologiacl foundation that the centre is built upon.
The walk passes through the Mindfulness garden, the Viking Village, the Clay and Strawbale House, the rbig tower on the hill (20 m). Berndt also tells how Mundekulla has been build up and recucled materials and ecological insolutation, solarpanels etc. Read more about "Mundekulla Eco Living">>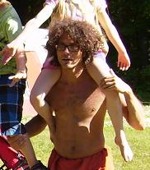 Magnus Bengtsson – Circus for the Children
One of the heroes of the festival is Magus Bengtsson, who runs a circus school for children, teenagers – and grown-ups !
While most adults run from workshop to workshop, Magnus teaches acrobatics, joggling, summersaults and a lot of other fun activities that most grown-ups have since long forgotten. But luckily, the children still know how to play!
And at the end of the festival they will perform a circus show, which is one of the highlights of the festival.

– Watch a video

There will be more activities for children and youth during the festival.
Anders Nyberg - Choir workshops
Anders Nyberg is a co-procucer of the famous Swedish Movie "As in heaven" that has been seen by more than 10 % of the Swedish population (Most seen ever in Swedish film history). The main character of the movie is a choir leader that moves back to his hometown making big succuess both on an inner and outer level, this story is very much like Anders who after years in South Africa moved home to a small village of Dalarna (eastern Sweden). Anders songs and music has touched thousands of people and choirs in Sweden and around the world. We are very happy that he recently made choral arrangements to some of the Mundekullasongs which will be offered as workshops during the Festival.
Together with Peter Elmberg (Mundekulla) he did a pilgrimage with song and concerts during 5 months from Trondheim (Norway) to Copenhagen in 2012. Now the have continued through Denmark and are now walking in Germnany performing and walking.. for peace. Read more at www.peaceofmusic.com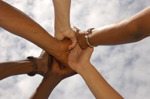 Enthusiasts Meetup – Make Your Dream Come True

One of the recurring events of the music festival is the Enthusiasts meetup, where you will be able to hear about interesting projects taking place around Sweden and the world – and maybe tell us about your project. This is a way to process all the impressions of the festival and put our own dreams and ideas into words. After all the inspiring concerts, workshops and lectures, this gathering is usually one of the most popular events of the festival.
-Official Information-


Entrance Fee 2018
More information will be available soon.

Reserve a Ticket:
Online Booking
info@mundekulla.se

Food
Food and beverage will be served in Mundekulla's restaurant and cafe.
Food tickets for the whole festival can be booked in advance on our online booking page.
You are also welcome to cook your own food in the camping kitchen.

Accomodation in Mundekulla
– Camping (a tent space is included in the festival ticket)
– Dormitory and private rooms (60 beds available through the booking form)