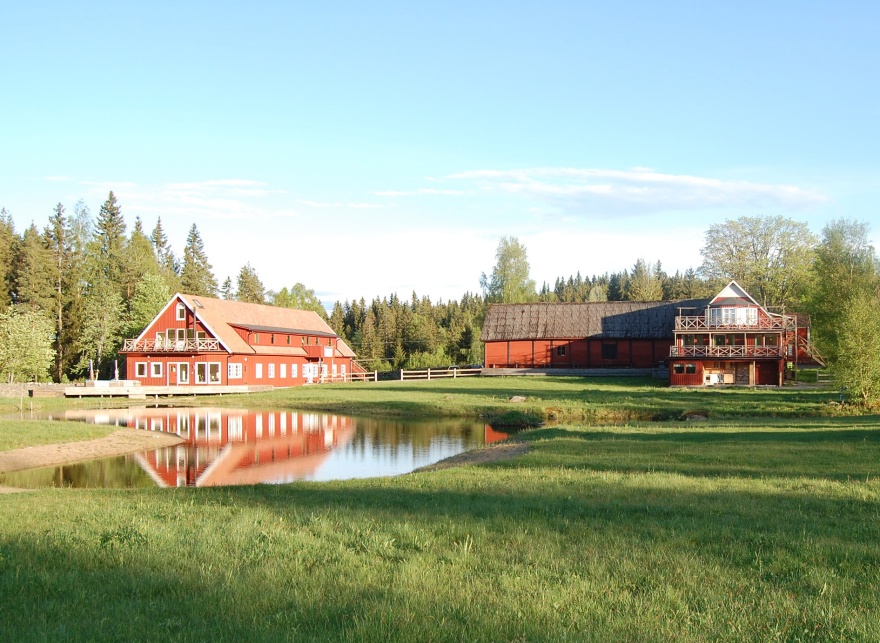 Zen Coaching Advanced Training, Aug 24-31, 2020
Module 3: Deeper Trust – Surrendering to the Mystery
Osho said: Life is a mystery to be lived, not a problem to be solved.

And Hafiz, the Persian 14th century poet, said:
O wondrous creatures,
By what strange miracle
Do you so often
Not smile?

How can we explain, rationally, what the reason for our existence is, or how it is possible that we exist at all?
That galaxies, atoms, the sun, the earth, flowers and rocks and sky and animals and humans exist? That Essence, Being, Love, Joy and Freedom exists? Or, for that matter, that anything at all exists?

The truth is: We cannot.

Life, Existence, Being, Essence, the universe and everything else is fundamentally a mystery. Existence has 'Mystery' as one of its fundamental properties.

And this can, when we are open enough, be experienced as a profound, beautiful, amazing mystery, full of adventure, joy, wonder, love, meaning, freedom, peace, and much, much more -- endlessly so.
And yet life and existence is, for most of us, also often a big challenge. It can be experienced as very painful, full of suffering, anguish, fear, loss, sadness, anger, separation, meaninglessness, confusion, conflict, drama, and more. And even when we don't experience life as a big challenge, there is still often a chronic sense of background or underlying lack and wanting, a sense that something fundamental is missing, acknowledged or not. This is what the Buddha named as the first noble truth, the truth of dukkha: a basic, restless dissatisfaction, the underlying pain and suffering of normal, conventional existence.

But the Buddha also taught the fourth noble truth: that there is a path out of dukkha, out of suffering. This is the path of non-attachment, of letting go of the idea of existing as a separate entity, and of being in an open, mindful, conscious and compassionate YES to this moment, exactly as it is.
This letting go of a separate self, and of being in a YES to the moment, is a form of surrender – the surrender to life-as-it-is-right-here-and-now, the surrender to BEING THIS MOMENT, in its mysteriousness and impermanence.

From one perspective, all of life can be seen as a big School of Surrender.
Surrendering is about letting go of trying to be in control, of seeking external security, letting go of saying NO to challenging emotions. And of saying YES to life as it is, of devotion, of celebration, of trust, of acceptance, of adventure, of openness.

And this shift from NO to YES can happen in an instant. In fact, it always happens in an instant: the instance of NOW. It is always NOW that we have this great opportunity for surrender.
But how, HOW, does this surrender take place? That, too, is a mystery, a mystery to be contemplated, to be explored, to be surrender to.

In this retreat we will explore the nature of surrender, of mystery, of saying YES to life, of acceptance, and of the Adventure of Now.

And we will explore, through inquiry, coaching, meditation and many different exercises, the many obstacles and obscurations that keep us from fully surrendering to the present moment as it is.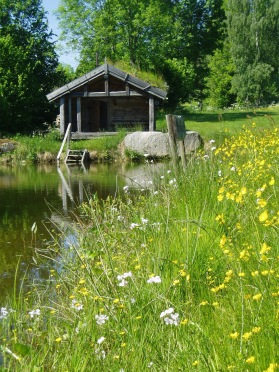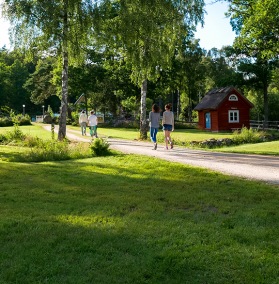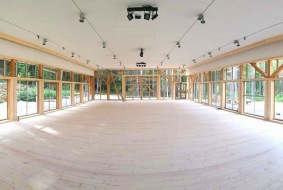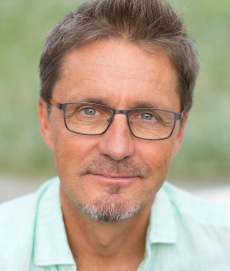 Kåre Landfald
Kåre is a gifted teacher and coach with a strong passion for sharing tools for inner transformation. He is the founder of the Zen Coaching approach, started in 2005. He is also the founder of the International Zen Coaching network, consisting of approx. 600 persons from more than 10 countries. Kåre was co–owner of Ängsbacka Retreat Center from 2004-2006, and of Kärlingesund Retreat Center from 2014-2018. He now lives in Oslo and travels extensively, offering training in Zen Coaching, workshops, and coaching to individuals and organisations in many countries.

For the last 20 years, Kåre has studied extensively with teachers and traditions from many wisdom traditions. Amongst his inspirations for the Zen Coaching approach are Zen Master Thich Nhat Hanh, A.H. Almaas (Diamond Approach), Marshall B. Rosenberg (Non-violent Communication), Svagito Liebermeister (Family Constellations, Zen Counselling), Byron Katie (The Work), Nukunu (Non-dual Therapy) and Rahasya (Counselling from the Heart).

Kåre holds a Masters Degree in Computer Science and Management, and a Bachelor degree in philosophy. He earlier worked for 4 years internationally for the United Nations and the Norwegian Ministry of Foreign Affairs, and for several years as a consultant in the field of international development cooperation. In his free time Kåre is a lover of traveling, nature and nature sports, especially kitesurfing.

Practical information

Cost and registration

Course fee per module: 8 500 NOK, including one private session (50 minutes)
For more options, see arranger's website.

Accomodation and food: Many different room options available, from 4.400-7.000 SEK

For more information and booking, click here


Information on food and practicalities
• Mundekulla serves ecological and vegetarian food and offer milk and gluten free options for you who prefer that.
• All participants should check in/register in the reception and pay for food and lodging upon arrival to Mundekulla
• Bring your own sheets and towels. Can also be rented at reception for SEK 100/set.
• Participants clean bedrooms after the course, or buy this service for a cost of SEK 200/bedroom. For room cleaning not carried out by participant a fee of SEK 400 will be invoiced.
• Course participants help out with washing up after every meal. (2-3 persons/meal)
• It is not allowed to light candles and to bring pets to the facilities.
• It's good to bring clothes for nature walks.
Questions?
Contact Eva Areskog,
eva.zencoaching@gmail.com
Check-in Aug 24, at 4-6 pm.
The course starts at 6 pm.

End time Monday Aug 31 at 3.30 pm.
Course fee per module:
8 500 NOK, including one private session (50 minutes)

For more options, see arranger's website.
Many different room options available, from 4.400-7.000 SEK