Welcome to book your space.
Rooms go fast.
The Choir Festival continues...
Songs, music and choir singing have always played a big part of the activities at Mundekulla Retreat center since the start in 1998. Our highly appreciated "Singing and walking weeks", consisting of singing and walking/hiking with conserts along the way, was a success and reached its peak in 2012, when we, during five months, walked from Trondheim to Copenhagen, with the joyful message of Singing. The event was called The Path, see more here.
The Mundekulla Choir Festival springs from these singing walks with some of the choir conductors and participants that have been an important part of Mundekulla throughout the years.

A feeling of Mundekulla
We offer choir workshops with famous as well as newly written songs in a fantastic environment, in a cultural countryside district in Småland in the south of Sweden. We draw inspiration from both South and Western Africa, as well as our Swedish Folk song tradition. Every day starts with Mundekulla Dances (Circle dances) that create connection and togetherness. The festival also consists of Mindfulness, Liberating dance, pilgrimage walking, sauna, swimming, co-created conserts (not for an external audience) and enriching encounters with participants from all over the country. Welcome to attend on your own, with family, friends and/or choir members. (You get a discount when booking 4 or more tickets at the same time.)

Our natural voice?
What is the first thing that happens when a child is born?
It uses its voice and screams out loud without considering if it was beautiful, loud, soft, inappropriate or distorted. The newborn baby teaches us that our voice is the most natural thing we carry with us from the start of life, and at the same time many of us are fearful of fully using this tool...
Welcome to an inspiring festival focusing on singing, for all ages and regardless of background or previous training.

Pre Festival – 2 days prior to the regular Festival
When signing up for the Festival you can also book our smaller Pre Festival, for you who want to arrive two days ahead and land, walk in the woods, meditate and participate in a fewer number of workshops each day. Food is included and it's at a subsidized cost. Book here >>

Anders Nyberg
Anders Nyberg is a co-procucer of the famous Swedish Movie "As it is in heaven". Eight years after its premiere it was still the most viewed film in Sweden ever. The main character of the movie is a choir leader that moves back to his hometown making big succuess both on an inner and outer level. This story is very much like Anders who after years in South Africa moved home to a small village of Dalarna (eastern Sweden). Anders' songs and music have touched thousands of people and choirs in Sweden and around the world. We are very happy that he recently made choral arrangements to some of the Mundekulla songs which will be offered as workshops during the Festival.
Together with Peter Elmberg (Mundekulla) he did a pilgrimage with song and concerts during 5 months from Trondheim (Norway) to Copenhagen in 2012. Now they have continued through Denmark and are now walking in Germany performing and walking.. for peace. Read more about Anders here.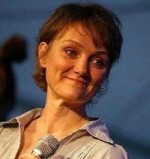 Gunnel Mauritzson
Gunnel Mauritzson (originally from the island Gotland) is one of Sweden's foremost Folk singers and has during thirty years been an active musician and teacher, and has been teaching for twenty years at the Royal College of Music in Stockholm. Welcome to get aquainted with parts of our folk song heritage with both traditional folk tale songs and dance friendly melodies. Gunnel has made highly appreciated interpretations of Lars Gullin's music with her own band including highly personal music and moods that shift from quiet melancholy to roaring happiness. (Lars Gullin was one of Sweden's greatest Jazz musicians and during the later part of his life he lived in Emmaboda, close to Mundekulla.) The repertoire is both personal, traditional and lyrical. She is also the producer of the Folk and Jazz Festival that takes place in June here at Mundekulla, and participates in Mundekulla's musical "Hemstannarna". Read more about Gunnel here.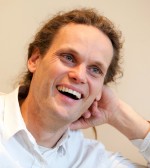 Peter Elmberg
Peter has been involved with music since the mid eighties, he has performed at a large number of concerts and is the founder of Mundekulla Retreat Center. After studying Native American history in the United States in 1996, Peter spent a year in solitude in a tiny ten-square-meter cabin in Mundekulla. Since then, Mundekulla has gradually grown into the retreat centre it is today. Peter has written more than 700 songs and recorded over 20 albums. In 2007, his song 'Now is the time' was described as 'the best song ever' in one the Sweden's biggest magazines. In the spring of 2008, he recorded the album Songs for Tibet with some of Sweden's most prominent musicians to promote the peaceful way of the Tibetans, and he performed 'A Song for Tibet' when Dalai Lama visited Stockholm in 2011. During the Festival he will, among other things, be sharing his Mindfulness songs and his 12 peace prayers from different spiritual traditions, and also lead the morning gatherings with Circle dances. Read more about Peter here.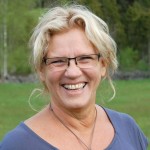 Ann Sjöling – Liberating dance
Ann is a Liberating Dance teacher trained by Anne Grundel (Frigörande dans-akademin) and will lead dance sessions during the festival. From the soft to the wild – dance how you feel to to energizing music! Welcome to dance your way to your singing.
Ann is a higly valued part of the Mundekulla team and she will also be the one welcoming you at the reception and make sure that you have a good time during the festival. A few years ago she made a big shift in her life as she left her familiar life in Stockholm for a new life in the countryside, where she now lives in the small village of Bredalycke, the village next to Mundekulla. And today we can clearly state that "without Ann Sjöling, there would be no Mundekulla".

Start and end times
Thursday July 18 at 6 pm – Sunday July 21 at 4 pm.
(Check-in opens at 4 pm.)

Price
Space for tent, workshops and all meals are included. No single-day tickets. (bring your own tent).
500 SEK discount when booking 4 or more people at the same time.
- Adult, 26 years and above - 2900 SEK
- Youth, 25 years and younger - 2300 SEK

Rooms can be booked in the online booking.

Prices will go up later on:
Price after Feb 28 - Adult: 3100 SEK, Youth: 2500 SEK
Price after April 30 - Adult: 3300 SEK, Youth: 2700 SEK

Food
We serve organic and vegetarian food, which is included in the price.
3 meals each day. You can buy a snack in the café.

Accomodation
Space for your own tent is included in the ticket. Dormitory spaces, caravan spaces, and a limited number of rooms can be booked in the booking form.


Daily Program
07.30-08.30 Morning gathering with mindfulness songs, meditation or
soft movement
08.30 Breakfast
09.30-10.30 Morning singing
11.00-12.30 Choir workshop
12.30 Lunch
14.00-15.30 Choir workshop
15.30 Snack time
16.30-18.00 Choir workshop
18.00 Dinner
19.30-21.30 Evening gathering/Singing

Festival rules
- The festival is alcohol and drug free.
- We love animals but unfortunately you can not bring your pets.

Other information
Booking Terms and Conditions
Find your way to Mundekulla

For questions
info@mundekulla.se
0471-50450
Please note that the booking form is currently only in Swedish. For assistance with your booking, please contact us.

Volunteer
Do you want to volunteer at the Festival?
Send an email to info@mundekulla.se

Join our Facebook group for current information.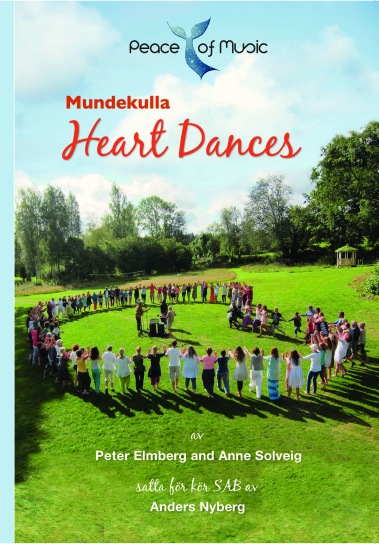 Anders Nyberg har gjort körstämmor till Mundekulladanserna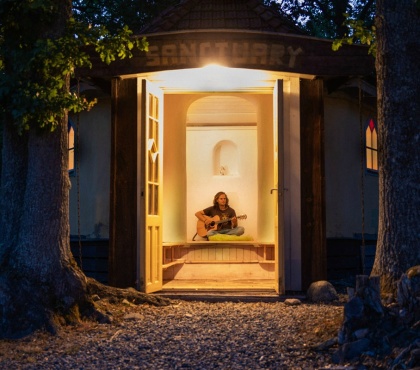 July 18-21 2019
Thurs at 6 pm - Sun at 4 pm

July 16-18 2019
Pre Festival - arrive 2 days early

Adult, 26 years and above - 2900 SEK
Youth, 25 years and under - 2300 SEK
Space for tent and food included.

Prices will go up later on:
Price after Feb 28
Adult: 3100 SEK, Youth: 2500 SEK
Price after April 30
Adult: 3300 SEK, Youth: 2700 SEK
Space for your own tent is included in the ticket.

Dormitory spaces, caravan spaces, and a limited number of rooms can be booked in the booking form.