Spiritual Peacemaking workshop, Aug 11-13, 2019
"Turning challenges into possibilities"
Workshop leaders: James Twyman, Peter Elmberg, Samya and Jai Thornell

Spiritual Peacemaking

Manifest more peace and freedom into your life and the world!
Welcome to a unique workshop that gives you deep knowledge of how to manifest more peace in your own life and create more commitment to contribute to the well-being of others. We touch on themes such as turning challenges into opportunities and acting on the basis of trust and reconciliation. We listen to each other's experiences and strengthen each other to dare to act from our own beliefs, and get inspired to act with courage and strength, one step at a time towards a richer whole.

Spiritual Peacemaking is the title of one of James Twyman's books.
The course is held in English and partly in Swedish.

Workshop leaders
The course is led by the following inspiring teachers (Read more about them below)
James Twyman – author, filmmaker and peace troubadour from the USA
Peter Elmberg – musician, founder and leader at Mundekulla Retreat Center
Jai & Samya Thornell – therapists, coaches, founders of and leaders at "Love it".

A unique opportunity
The teachers of this workshop have all found a creative force and commitment, partly based on challenging situations in life that they have turned into something constructive.
It is also a unique opportunity to meet and be inspired by James Twyman, who for 25 years has been one of the foremost Inspirational teachers, artists, lecturers and filmmakers in his genre in the United States. James, like Peter, has composed 12 different prayers of peace from a peace meeting held in Assisi in 1986, initiated by Pope John Paul, which they share during the days. They also do a musical tour in Malmö, Gothenburg and Stockholm on August 2, 3 and 4.

Workshop Schedule
Sunday at 19.30-21.30
Gathering, introduction and sharing
Music with James Twyman and Peter Elmberg
Exercises and meditation for inner peace and contact with your greatness with Jai and Samya

Monday at 10.00-22.00
Gathering, meditation and sharing
Morning: Inner child work, the story of our identity and who we really are. Samya & Jai
Afternoon: Spiritual Peacemaking – exercises and music with James Twyman
Evening: Lecture and music with Peter Elmberg around reconciliation and dedication

Tuesday at 10.00-15.00
Gathering, meditation and sharing
Morning: We build the Emissary Wheel, together, guided by James Twyman
Afternoon: Summation, How do I manifest my dreams? What do I bring back home?

For a deeper experience – attend both the Workshop and the Mundekulla Festival
If you have been a participant at the Mundekulla Festival, this workshop helps you to further integrate your experiences from the festival. If you attend both the Mundekulla Festival and the Spritual Peacemaking workshop, you will receive a discount of SEK 500 (if you book both events at the same time).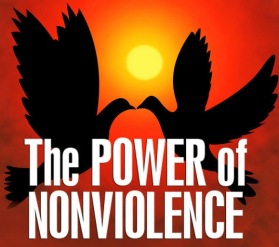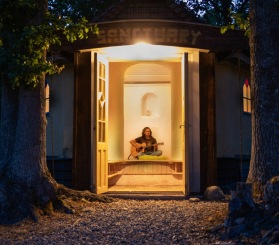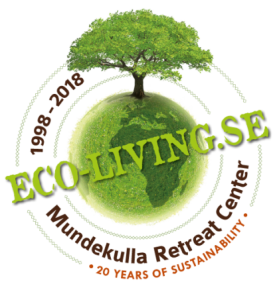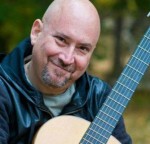 James Twyman
With films such as the Moses Code, Indigo and the Redwood Highway, James has become known worldwide. His books, movies and music have been published at Hay House in the USA. Together with his friends Gregg Braden, Lisa Natoli, Dr. Wayne Dyer, Debbie Ford, Doreen Virtue, James has worked virtually in every corner of the world. James is also known for his work as a peacemaker, an important but dangerous work that James does, for example in Syria, Israel / Palestine and North Korea with the music as a tool. He has, among other things, composed 12 prayer prayers from different traditions that stem from a meeting in Assisi in 1986 (the same prayers that Peter Elmberg, Mundekulla's founder, set to music). He has also written a musical about the life of St Francis of Assisi, of which he will give a taste during the weekend.
Peter Elmberg
Peter gives lectures and concerts on reconciliation and about believing in and daring to act on the basis of your dreams. He is a behavioral scientist, mindfulness instructor and calls himself "eco-preneur". After studying Native American history in the United States, he founded Mundekulla Retreatcenter in 1998 under the motto "Think 7 generations ahead before each important decision". In the spring of 2008, he recorded the album Songs for Tibet with some of Sweden's most prominent musicians to promote the peaceful way of the Tibetans, and he performed 'A Song for Tibet' when Dalai Lama visited Stockholm in 2011. In addition to his peace prayers, he also sings his mindfulness songs.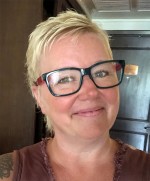 Samya Thornell
Samya has more than 15 years of experience with clients and students in personal development. She has a lot to offer with her coaching experiences as well as her own journey in life with an upbringing in a dysfunctional family. Her gentle personality and and self-assurance creates a nice and calm dynamic on her lectures. She generously shares her simple but effective tools for the person who is ready to meet their greatness and power, based on the small child in us. At this workshop you will hear how you can even listen to the heart's path and thus live a richer life! Samya's various special competences enable her to personalize her work in a unique way.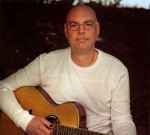 Jai Thornell
For many years Jai has been a well-known columnist and writer in personal and spiritual development. His passion is to show others that what we seek in life is within us all ­– that we have all the answers within us and that we as beings are whole, complete and enlightened. The book A Course in Miracles (ACIM) is an important tool for him both in his private life and also in his classes. Jai works as a hypnotherapist, Mindfulness instructor, medium and Soul Manifestation Coach.

Practical information
- Mundekulla serves ecological and vegetarian food and offer milk and gluten free options for you who prefer that.
- All participants should check in/register in the reception upon arrival to Mundekulla.
- Bring your own sheets and towels. Can also be rented at the reception for SEK 100/set.
- Participants clean their bedrooms after the course, or buy this service for a cost of SEK 200/bedroom. For room cleaning not carried out by participant a fee of SEK 400 will be invoiced.
- Course participants help out with washing up after every meal (2-3 persons/meal)
- It is not allowed to light candles and to bring pets to the facilities
- It's good to bring clothes for nature walks

Booking Terms and conditions

How to get to Mundekulla
Check-in Sunday 16.30-18.00.
Dinner at 18.00.
The course starts at 19.30.
The course ends Tuesday at 15.00.








Course fee incl. tent space and food
Adult: 3600 SEK
Youth (15-25 yrs): 3100 SEK
Prices will go up 400 SEK after May 31st.

500 SEK discount on the prices above if you book the Mundekulla Festival plus this workshop, if booked at the same time.
Prices are in SEK
Single room with toilet/shower: 1400 kr
Single room shared toilet/shower: 1200 kr
Bed in Double room with private toilet/shower: 1000 kr
Bed in Double room, with shared toilet/shower: 800 kr
Three and four bed rooms: 2100/2800 kr
Sleeping alcove behind curtain: 500:-
Bring your Caravan, with/without electricity: 400/200:-
Tent space (bring your own tent: Free